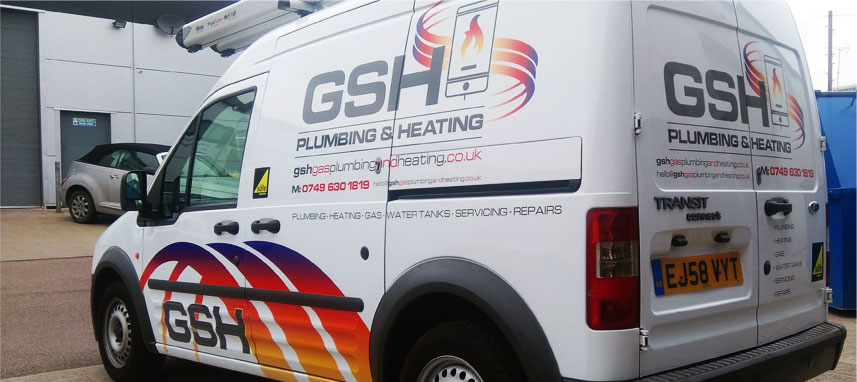 About us and how we can help
Aylesbury based GSH plumbing and heating are proud to say that all of our work is carried out to the highest of standards, and we always clean up before we leave any job – you'd hardly know we were there!
We pride ourselves on being punctual, professional, and friendly. So whether you are in need of a plumber to fix a leaky tap, change some washers, install a new bathroom, or service and repair your central heating boiler, we're the guys for you.
We are fully qualified, registered, and insured. Our company is registered in England as GSH Gas Plumbing & Heating. What's more, we don't charge a call out fee, unlike other plumbing and heating companies; with GHS you're guaranteed a great service, from start to finish.
GSH GAS PLUMBING & HEATING, AYLESBURY

07496 301 819

We are an Aylesbury based plumbing and heating company serving Aylesbury and the surrounding towns & villages.
We have over 20 years of experience with 95% of our work coming from recommendations.

Over 20 years of experience

Only high quality materials used

Strict codes of working practices

Friendly personal service

Safe

No obligation quotations
"We are extremely pleased with the work which Greg has done for us – he has replaced six radiators in our house, fitted a water softener and serviced our boiler. All work was carried out and completed in the most professional manner. Greg was also extremely tidy in his work and was excellent at communicating with us to explain the work he had undertaken. We will definitely be using the services of GSH plumbing again and have had no hesitation in recommending Greg to all of our friends and family."
"The service I received from Greg was excellent in all respects. He was courteous, punctual and gave good practical advice. Very tidy worker, cleaning up thoroughly at the end. Would certainly call on him again. "
"The day after our stressful move we discovered our heating didn't work properly, we contacted Greg at GSH Plumbing & Heating, he arrived prompt and fixed our heating, he talked us through the issues we had, the cost, and how long it would take. Greg worked above and beyond normal hours to ensure we had heating and hot water. We have used Greg several times since for plumbing and changing taps in our house along with hot water tank issues, which previous plumbers had plumbed incorrectly. We have found him 100% professional 100% trustworthy 100% reliable and excellent price comparisons to other local plumbers, which is premium when you have plumbing issues. Would rate him 10/10 and always choose Greg for future work."
"We were pleased with how responsive Greg was in an emergency, very prompt and professional. The quality of his work was noticeable and he was very knowledgeable with general plumbing, boiler servicing and drains. No hesitation in using this company again."